Business Tax Problems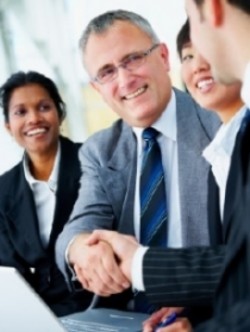 Do you need small business tax advice as you launch a new venture? Have you fallen victim to back tax debt and related penalties? Whether your Colorado Springs-area business is a one-man operation or a multimillion dollar corporation, Taxation Solutions, Inc. can solve your IRS tax problems and help you stay in the black. Our team of specialists will ensure that you get the superior business tax help you need and deserve. We're proud to be licensed in all 50 states, as well as being fully insured, and we hold affiliations with the ASTPS, NAEA, and NATP. Contact us today to learn more about our services, and to tell us about the business tax issues you're having. We'll get right to work on your case!
Taxation Solutions, Inc. is here to provide you with whatever tax problem help you need. Your tax problems don't stand a chance against our expertise. In our more than 40 years on the job, Taxation Solutions, Inc. has seen and dealt with just about every tax problem a company might face. We'll be able to provide knowledgeable, customized solutions to help you see the light at the end of the tunnel. Call us regarding:
Back taxes
IRS audits
Tax settlements
Tax penalties
Liens and levies
Payroll tax problems
Bookkeeping and other accounting services
And much more!
Payroll Tax Problems
One of the most common reasons business owners contact Taxation Solutions, Inc. is to resolve payroll tax issues. Whether you've made an error in filing or classification of employees or you simply haven't paid the government what is owed, we can petition to have payroll tax penalties lifted and come up with a way for you to pay your debt. While unpaid payroll taxes can cause a host of problems for any business, with Taxation Solutions, Inc. on your side, you can look forward to a brighter financial future.
For more information about how Taxation Solutions, Inc. can resolve your tax problems, contact us today via phone or e-mail! We'll schedule the earliest available appointment with one of our business tax help specialists, and we'll be happy to give you a free cost estimate for our services up front. We want to be your only choice for IRS problem resolution in Colorado Springs and the surrounding region. We promise to work as hard for you as you work for your own business!
small business tax
tax resolution
corporate tax
tax problems