Tax Attorneys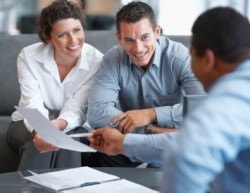 Get professional help for your tax troubles before it's too late. For taxpayers in the Colorado Springs area, the expert tax attorneys at Taxation Solutions, Inc. are available to assist you with unbeatable tax lawyer services, regardless of your tax problems. We have a tax attorney on staff to help with legal issues, and we're even licensed to appear on your behalf in federal tax court. We're a full-service tax resolution company dedicated to providing local taxpayers with exceptional care and expertise. If you require the assistance of an IRS attorney, call Taxation Solutions, Inc. today! We're eager to help you resolve your tax problems for good.
Tax lawyers are qualified to tackle just about every tax problem you might be facing. Contact Taxation Solutions, Inc. if you need help with:
Back taxes
Tax settlements
Tax penalties
IRS audits
Business tax problems
Payroll tax issues
Tax court representation
And much more
A tax attorney can also advise you on the legal ramifications of various actions, such as launching a new business venture. When you contact Taxation Solutions, Inc., we'll connect you with the right consultant for your needs, whether that's our tax lawyer or another member of our team. No matter how serious your tax issues, we have what it takes to bring you relief. We're one of the most trusted teams in the Colorado Springs area, and we'll put our expertise to work for you.
Tax Attorneys With 40+ Years of Experience
Taxation Solutions, Inc., is proud to boast more than 40 years of experience in the tax resolution field. Thanks to that vast amount of experience, we know all the intricacies and nuances of a wide variety of tax problems. We're also fully licensed and insured. Plus, with our professional affiliations with the American Society of Tax Problem Solvers (ASTPS), National Association of Tax Professionals (NATP), and National Association of Enrolled Agents (NAEA), we have the qualifications and strong resources necessary for providing first-class services to all taxpayers. So if you're seeking IRS attorneys in the greater Colorado Springs area and want to work with someone with extensive knowledge and professional affiliations, look no further than Tax Solutions, Inc. Our IRS attorney is part of a team that's ready to get you the results you deserve.
Contact Taxation Solutions, Inc. today to speak with our IRS tax attorney! We prioritize customer service and quality workmanship, so you're sure to have a great overall experience getting tax attorney help from our office. We're also pleased to offer free consultations for IRS tax lawyer services over the phone.
Taxation Solutions, Inc. wants to be your best and only choice for tax attorney help in Colorado Springs. We'll work hard to bring an end to your tough tax problems, so call today!
tax lawyers
attorney taxes
tax law attorney
tax attorney
tax attorney in