Tax Penalties and Settlements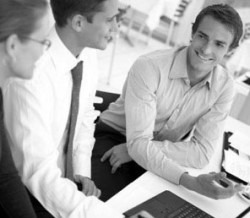 Are tax penalties causing you stress and financial hardship? Are you interested in negotiating a tax settlement in order to become compliant with the tax authorities? Taxation Solutions, Inc. can help. We're the Colorado Springs area's source for IRS settlement negotiation and IRS penalty abatement, and we're more than ready to put our expertise and experience to work on your case. We've been in business since 2008, and we have more than 40 years of experience on our team. When it comes to dealing with IRS penalties and other tax problems, we have the knowledge and skill you want on your side. Call today to learn more, and to book your initial consultation!
Wide Variety of Tax Settlement Options
If you neglect to file your tax returns or pay the IRS what you owe, the government may subject you to any number of tax penalties. Unfortunately, these IRS penalties will only compound as time goes on and can eventually lead to serious financial troubles for your family or your business. That's why Taxation Solutions, Inc. urges you to act as quickly as you can. There are numerous tax settlements available to match a wide variety of situations and cases. We'll work to secure one of these settlements for you and get you back on your feet.
Potential tax settlements include:
Lifting of liens and levies: Two of the most serious IRS tax penalties are liens and levies, wherein the tax authorities lay claim to your assets to cover your unpaid back taxes. Taxation Solutions, Inc. can negotiate the lifting of liens and levies and find an alternative repayment method.
IRS penalty abatement: Taxation Solutions, Inc. can help you prove that your missed deadlines were due to circumstances beyond your control, which can make you eligible to have penalties lifted.
Wage garnishment cessation: Is the government withholding a portion of your wages to cover your debt? Taxation Solutions, Inc. can petition to have wage garnishment stopped.
Offer in compromise: We can negotiate this form of tax debt reduction, which involves the IRS forgiving a portion of your debt when you owe more than you'll ever be able to repay.
Installment agreement: If you can't afford a lump sum tax debt payment, we can help you arrange a monthly installment plan to spread the charges out.
Innocent spouse relief: If you filed a joint tax return with a current or former spouse, you can be hit with a tax penalty for his or her wrongdoing. We can prove your innocence and keep you from having to pay.
Taxation Solutions, Inc. is licensed in all 50 states to negotiate tax settlements. We're also fully insured and affiliated with industry organizations including the American Society of Tax Problem Solvers, National Association of Enrolled Agents, and National Association of Tax Professionals. We offer some of the best IRS penalty and settlement help you'll find in Colorado Springs or beyond. If you want quality work and professional customer service from your tax company, you've come to the right place.
If you've had enough of tax fines and penalties, call us now for more information! We'll be happy to give you a free cost estimate for our tax debt reduction services. We look forward to giving you the help you need. 
Tax Fees and Resolutions
Tax Penalties
IRS Settlement
Tax Penalty Help
Tax Settlement