Tax Resolution Services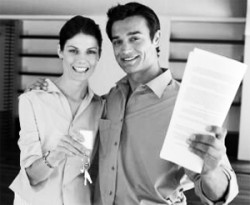 Lingering tax problems can make life a lot more stressful than it has to be. If you're in need of tax debt relief or other tax resolution services, don't put it off. Get in touch with the professionals at Taxation Solutions, Inc. right away and let one of our IRS resolution programs help you say goodbye to your tax problems for good. Whether it involves amending previous tax returns, convincing the IRS to reconsider your audit, or even negotiating tax settlements, you can trust our skilled experts to help you out of your difficult situation. No matter what kind of tax problems you may be facing, we'll outfit you with the effective tax relief services you need. Call Taxation Solutions, Inc. for more information about our tax relief company and to receive a free, over-the-phone consultation. 
Our roster of tax resolution services includes: 
Appealing a government action
Petitioning for an offer in compromise
Negotiating installment agreements
Filing for penalty abatement
Claiming innocent spouse relief
Stopping wage garnishment
Lifting liens and levies
And more!
We're pleased to provide tax relief services to both individuals and businesses alike. Whatever form of tax problem resolution you need, we're standing by to get started on your case. Is the government withholding a portion of your wages to cover your unpaid taxes? Have you been hit with harsh penalties for a tax delinquency that occurred due to circumstances beyond your control? Our tax resolution specialists have what it takes to solve these and many other problems. We want to be your number-one resource for tax debt relief, providing whatever help you need to get back on solid financial ground.
Tax Relief Company With 40+ Years of Experience
At Taxation Solutions, Inc., we're one of the most experienced tax relief companies in the Colorado Springs area. With more than 40 years of experience providing tax resolution services of all kinds, we're able to swiftly identify the causes of common tax problems and devise effective, affordable solutions. Having several decades of experience means we know all of the nuances associated with various tax resolution services, so we'll be able to ensure total success for your IRS tax resolution. Moreover, we've learned what it means to treat clients with first-class professionalism and care. When you work with Taxation Solutions, Inc., you'll get the top-notch customer experience you deserve. 
We're proud to be licensed in all states and fully insured. We're affiliated with the American Society of Tax Problem Solvers, the National Association of Enrolled Agents, and the National Association of Tax Professionals. When you work with a certified tax resolution specialist from our team, you'll have all of that knowledge and skill at your disposal.
To learn more about what makes us one of the best tax relief companies in the Colorado Springs area, and to book your appointment, call us today! We'll be happy to give you a free cost estimate for the tax resolution service you require. With Taxation Solutions, Inc. on your case, you can look forward to true tax relief. 
tax penalty abatements
tax resolution
tax settlement